What is this article about?
Need to find a blanket supplier in China? Goldenshiny is a professional blanket supplier in China, who can directly export blankets to you.
Blanket Supplier In China
To many foreign wholesale buyers who come to China Yiwu city to import blankets. The most concerning problems are how to find a professional and reliable blanket supplier in China Yiwu city. Goldenshiny has been exporting blankets for over 7 years, we could simply provide you with a variety of types of blankets and directly export them to you.
Blankets
As a professional Blanket Supplier In China in Yiwu city, China. We run quality control on our blanket before we ship to foreign buyers, which includes below 6 parts.
1. Material
When it comes to blankets in Yiwu city, the material comes first. Most of our blankets are made of polyester fabric. As a professional Blanket Supplier In China, we need to confirm with suppliers for the material when we make orders, the best way is to make one sample before production, also known as a production sample.
Once customers confirm the sample, then suppliers just produce bulk blankets based on the confirmed production sample. After that, we will check the material specifically during the blankets. In this way, the material will not go wrong. Most are raschel blankets, the raschel blanket is woven by the raschel warp knitting machine.
2. Size
According to our sourcing experiences on blankets in Yiwu. Quality control is the second step. There are different sizes for different designs of blankets, such as 2×2.4 meters for adult blankets, 1.1×1.1 meters for kid blankets. etc. For more details, you could check the videos embedded in this article.
3. Design
The 3rd step is to check blankets designs. we also customize orders for customers, our customers have their own logos or designs on their blankets or bags. This is known as OEM order, the suppliers just produce according to customers' ideas and above confirmed production sample.
4. Color
Under normal circumstances, blankets designs have multiple colors, which is good for customers to sell. Therefore, customers usually will mix colors in each design. Our MOQ (Minimum Order Quantity) for blankets is usually from 100 pcs to 500 pcs. Some suppliers even provide more than 10 colors in one design or Shisha Hookah accessories in Yiwu, some provide over 20 colors.
Therefore, the color option depends on the type of blankets. To some customers, the more the better. As a professional Blanket Supplier In China, after we collect all hookah accessories. We will open the cartons and check for quality control whether the colors for each design are correct or not.
5. Quantity
Counting quantity is the necessary part when we receive blankets in Yiwu. We will check quantity before shipping, including how many pcs per carton, whether there is an inner box or not, carton size, weight, etc. So, we use those to do double-checking when blankets are ready in our warehouse in Yiwu. This is to make sure customers will receive quantity for what they pay.
6. Package
Delivering blankets in good shape in Yiwu is the last thing in the process of warehousing service and quality control in Yiwu. Sometimes it might cause bad or deformed packages during shipping. So our job is to notify and confirm that all blankets and carton boxes are in good shape.
Yiwu Market
China Yiwu Market is the ultimate destination for buyers to come to Yiwu city. Now for those who don't know about China Yiwu Wholesale Market, here we specifically made a full introduction about China Yiwu Wholesale Market. The highlighted in the map below is the famous China Yiwu market, actually, it's the biggest wholesale market in the world, this is recognized by the United Nations.
To clarify, there is a total of 5 districts in the China Yiwu Market. Each district each floor is for a certain product, truth be told, China Yiwu Market is a well-organized market for worldwide buyers come to do business easily.
China Yiwu Market, the largest wholesale market in the world. Also known as Yiwu wholesale market or Yiwu international trade market. As I mentioned above, there are over 80,000 suppliers in China Yiwu market, which makes Yiwu market the biggest commodity market in the world.
On the other hand, China Yiwu Market covers an area of 4 million square meters, exhibits 400,000 kinds of products. These products come from around 40 industries and include 2,000 different categories of goods.
Yiwu Market Agent
As a trusted Yiwu market Agent in Yiwu Market. Our one-stop sourcing service includes airport pickup, Yiwu market guide, order tracking, cargo consolidation, quality control, loading container, and shipping. So, what is our one-stop sourcing service all about? Below are the details:
1. Airport Pickup
As a professional Yiwu agent, our car team service will make sure customers come to see us right away. Although this is not a very big issue for customers with the convenient transportation system in China nowadays. We still believe excellent service is necessary for every customer.
2. Yiwu Market Guide
As a reliable Yiwu market Agent in the Yiwu Market, we will try our best to choose the proper suppliers for customers. Basically, you could find almost all types of products in the Yiwu Market. More importantly, we almost know every corner of the Yiwu Market, this will make us finalize everything fast and effectively. Because customers will not stay in Yiwu city for too long in their business trip plan.
Moreover, customers might want to deal with direct factories instead of the Yiwu market. This is also no problem for us as we have over a hundred suppliers' teams to choose from. To sum up, guiding customers to manufacturers is just as same as we do in the Yiwu market, China.
3. Order Tracking
After customers leave Yiwu Market with all confirmed orders, we will step in to track all order status as the customer's Yiwu agent. This is to make sure that the lead time, delivery time, quality, quantity, and product specification are all approved. Then keep customers posted on every situation for every order they placed in the Yiwu market, China.
4. Quality Control
As a professional China Yiwu market Agent in the Yiwu Market, our quality control includes 3 phases.
Firstly. Confirmation sample. This step is just to confirm that the products customers ordered are perfect in quality, quantity, package before production starts.
Secondly. Production sample. Suppliers will start production based on the confirmation sample, but still, we need to check what the real production product looks like, this is a necessary procedure to avoid any mistake or misunderstanding between customer and supplier.
Lastly. Vessel sample. After production is done, we will do 20% randomly testing on all products which are ready to ship. It is our quality-control for customers as a Yiwu market agent.
5. Warehouse Facility
The good thing to have our own warehouse in Yiwu city is to have everything under control. Moreover, there is usually more than one supplier to manage. For example, the goods in one container are from over 10 different suppliers.
So, as the customer's China Yiwu market Agent For Import. Not only do we need to do the above procedures, but also we need to collect all products in our warehouse on time after quality control before shipping.
In short, making all products ready in the warehouse will be very helpful for us to proceed with shipping.
6. Container Loading
As a top China Yiwu market Agent, firstly, we start with the large and heavy items and load them on the floor against the front wall of the container. Secondly, continue loading heavier items on the floor and towards the front of the container, placing lighter items on top. Lastly, pack the items tightly so nothing moves. Work the way along in tiers loading from bottom to top.
Moreover, look at the spaces in the tier and put an item to fill that space if possible. In short, packing and loading the container well is the key to getting our shipment in good shape on the other end.
7. China Customs Declaration
As a professional China Yiwu market agent, after we finished container loading, the next process is to declare China customs. We will have to submit documents to China customs, documents like customs declaration list, verification form, original sales contract, Invoice, Packing List, cargo declaration list, etc.
The China customs department will check and verify documents to make sure all details are as same as actual cargo details in the container. Cargo will be released to ship only after China customs approves.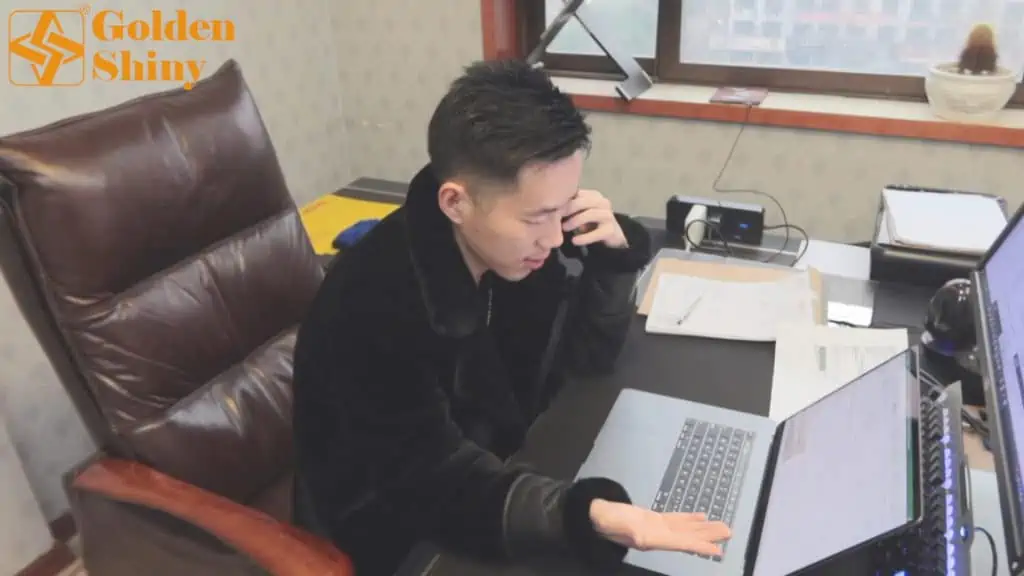 8. Shipping
In general, shipping is about document work. With that being said. As one of the sourcing companies in China. We will confirm with customers for packing list and invoice or other required paper-like CO (Certificate of Origin), Embassy Certificate, fumigation certificate, etc.
The next is to book a container after the above paperwork is confirmed. As a result, shipping will make sure the last step will be finished on time.
Furthermore, as one of the best China Yiwu market Agents. We will continue to coordinate with customers on clearing customs when there is something we can assist with. All these processes just to make sure customers will get products on time at the destination seaport.
Yiwu City
In the early 1980s, China Yiwu city was an impoverished rural county historically known for its small traders, who mostly bartered sugar for chicken feathers during the Qing dynasty. When the China Yiwu Wholesale Market was opened in November 1982, it merely consisted of a few hundred sheds and stalls, but proved highly popular and grew quickly.
In 1983, the county government spent 580,000 yuan (US$293,567) to build a new market consisting of booths. By the end of that year, there were more than 1,000 vendors selling over 3,000 products, most of them from outside Yiwu China.
In October 1984, the China Yiwu Market continued its rapid growth and was rebuilt and expanded multiple times. The number of market booths exceeded 10,000 in 1991. Moreover, the World Bank called it the world's largest small commodities market in 2015.
By 2013, it attracted more than 20,000 customers daily from all over the world and sold US$11 billion of goods annually. Till 2019, there are more than 80,000 booths for worldwide buyers to choose from in the China Yiwu Market.
You Might Be Interested:
Sourcing Case / Warehousing & Inspection / Loading & Shipping / Yiwu Market District 1 / Yiwu Market District 2 F Section / Yiwu Market District 2 G Section / Yiwu Market District 3 / Yiwu Market District 4 / Yiwu Market District 5 / Yiwu Market Products / Keqiao China Textile City
Our Social Media: Youtube Channel / Facebook / Instagram / Twitter