What Is This Article About?
In this video, we will show you the whole procedure for 2 containers loading in Keqiao and Yiwu, China. By Goldenshiny Trading, the professional China shipping company in China fabric market and Yiwu Futian market, these two markets also known as Keqiao textile market and Yiwu wholesale market. In this this article for one of our shipping case, you will know how we get things done after you read.
Loading in Keqiao Textile Market
Initially, we collect fabrics customers ordered in China fabric market in the morning, such as embroidery fabrics, African lace, cotton fabric, printed cotton, velvet fabric, TC fabric, sheers, George lace fabric, wax print, satin fabrics, etc.
China Fabric Market, also known as Keqiao Textile Market. In Fact, it is one of the biggest wholesale textile markets in China even in the world. It's located in Keqiao district, Shaoxing city, Zhejiang province. In addition, there are around 11 market complexes in China Fabric Market. The 2 main market complexes where customers make orders are Keqiao grey fabric market and Keqiao north market.
For the start, we will load all fabrics cargo in China fabric market (Keqiao textile market). There are 11 markets make up Keqiao textile market, you can also check those market guides on our YouTube Channel.
Keqiao Grey Fabric Market
Keqiao Grey Fabric Market, also known as Keqiao Stock Textile Market. Actually, Keiqao grey fabric Market is one complex building of Keqiao textile market. Its address is No.1099, Huaqi Rd, Keqiao District, Shaoxing city, Zhejiang province, China. In this market, lot stock are sold to buyers from world at very cheap price every day. Furthermore, the buyers are usually from middle east and Africa, their countries have huge demand on stock fabrics. Therefore, to clarify, Keqiao grey fabric market is basically for fabric stock. However, you could also make orders here as there are many shops also accept orders.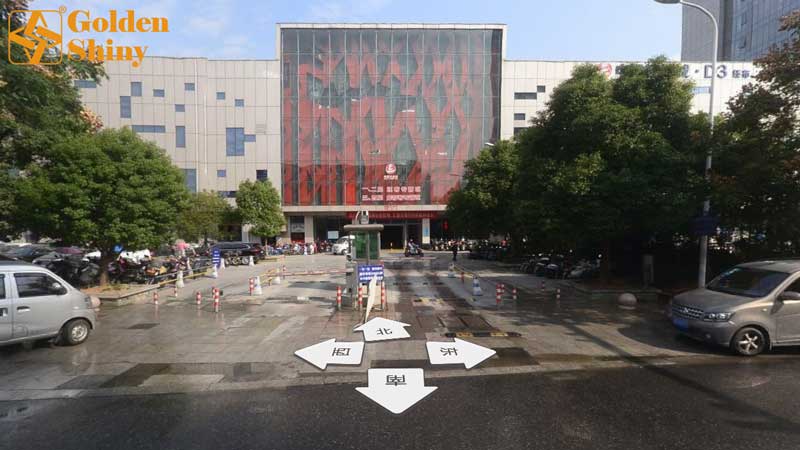 Keqiao North Market
Compared to Keqiao grey fabric market, Keqiao north fabric marke is basically for fabric orders in fabric wholesale. There are total 5 districts from 1 to 5, so it's also called North 5 market. Futhermore, Keqiao north fabric market is also one market complex building in China fabric market.
Under normal circumstance, we will first put all cargo that customers ordered in our warehouse, and waiting for procedures like quality control, shipment and shipping. However, sometimes plans change, as professional China shipping agent, we will adjust to that perfectly. In China fabric market (Keqiao textile market), we collect fabrics by truck in the morning and send fabrics to Yiwu for container loading on that same day, this will make sure that we are able to load both 2 containers on time.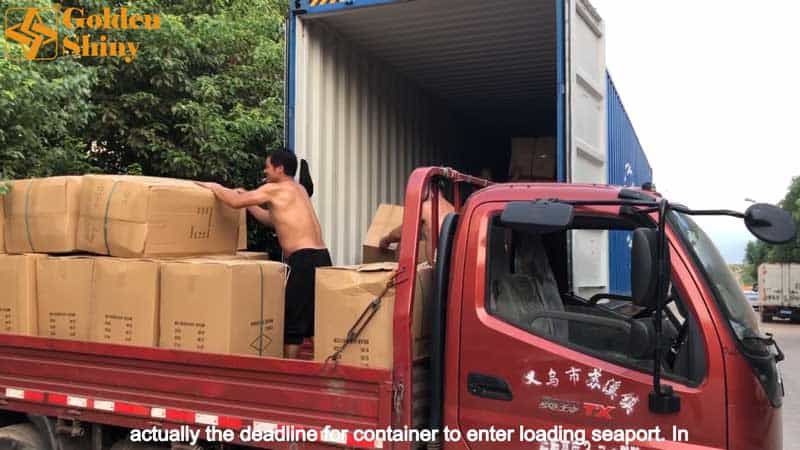 Loading in Yiwu Wholesale Market
Gradually, after we finished in China fabric market, then we arrange to send those fabrics to Yiwu Futian market afternoon to load other products that customers also ordered in Yiwu Futian market in containers. Products like blanket, LED board, underwear, jewelry, bedsheet, luggage, decoration items, etc. In short, two 40HQ containers will be both finished loading at same day.
China Yiwu Futian Market, also known as Yiwu wholesale market. In fact, it's the biggest commodity market in the world. Moreover, China Yiwu Futian market is divided into 5 districts covering an area of 4 million square meters for over 75,000 booths where 100,000 suppliers exhibit 400,000 kinds of products. The products come from around 40 industries and include over 2,000 different categories of goods.
Shipping from Port of Ningbo (China) to Port of Prince Rupert (Canada)
Lastly, two 40HQ containers will be shipped to loading port of Ningbo when the loading is finished in Yiwu Futian market, later they will be in the process of customs clearance soon and finalized in 3 days. Eventually, it can be shipped on time to discharge port of Prince Rupert in Canada.
How To Arrange Shipping Container
To arrange shipping container professionally, there are some jobs to do.
Firstly, we need to prepare full details documents like packing list, invoice and other customs paper to book container through vessel companies.
Secondly, finish quality control before container booking, we need to report to customers for quality control and get approval from customers also.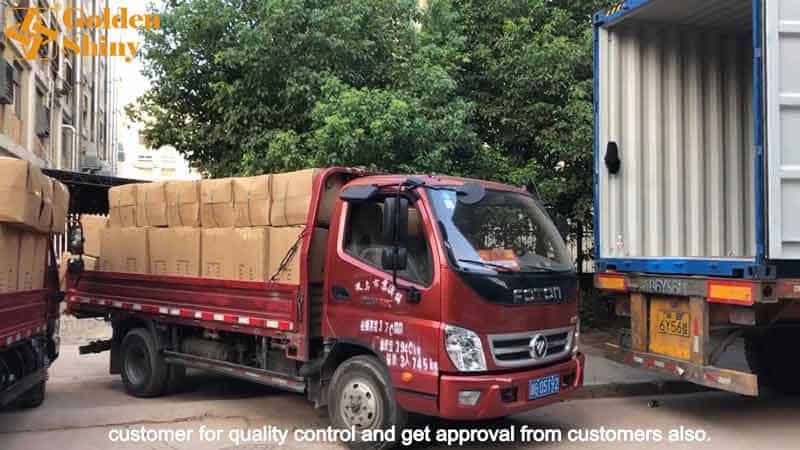 Lastly, confirm delivery date, for example, if the shipping date is Tuesday / Friday, which Tuesday is closing day, Friday is shipping day. You might get confused about closing day, well, the closing day is actually the deadline for container to enter loading seaport. In another word, we have to send container to loading port before closing day and be ready for customs paper work. Shipping day is easy to understand, which is the sailing day for vessel.
To be more specific, there are 3 days between Tuesday to Friday for the customs declaration procedures, whatever your container is good or not, you will get container status notification from China customs in these 3 days. The sailing day will only be approved after containers get green light. So, what if you can't get green light? Well, do not be panic, we will contact our colleagues at shipping department to check what is the real problem and then resolve it as soon as possible before shipping day, then we are good to go.
How to fit container properly
One more important thing, customers certainly don't want to waste any space in their containers, because they have to pay for each 68-CBM container no matter container is filled completely or not. Therefore, as professional China shipping company, we have to be fully aware of 2 things.
One is try to get all accurate space from all suppliers when customers place orders in our market guide in the first place. However, not all suppliers can provide measurements for all packages, like fabric suppliers always provide accurate CBM after final meters, rolls and bales are confirmed.
The other one is to put heavy packages at the bottom and light packages on the top in the containers, this is to make sure that light cargo will not be in damage when customers receive goods.
China Shipping Company
Goldenshiny Trading is one of top China Shipping Companies in China, we always know what services that customers really need when they come to China. Clearly, customers not only need information for supplier and products, but also a safe channel that can delivery products to their country safely and punctually. So, we believe that we are the right China shipping company to handle all hassles from A to Z.
To clarify, our one-stop service will make the work easily. With our service, customers actually do not need to worry about order tracking, quality control, warehouse facility, container loading, shipping, etc. Certainly, those services are necessary to the buyers. As one of top China shipping companies, our goal is to make sure the products that customers ordered in China fabric market and China Yiwu Futian market will arrive destination seaport quickly and accurately. In short, we will secure goods quality from start to end.
Firstly, Airport pick-up
Our car team service will make sure customer come to see us right away. Although this is not very big issue to customer with the convenient transportation system in China, we still believe excellent service need to be maintained in professional way.
Secondly, Market Guide
We choose the proper suppliers for customers either in the market or direct manufacturer, which depends on each product inquiry situation. Basically, you could find almost all products in China fabric market and China Yiwu Futian market. Most importantly. As professional China shipping company, we know which product located in China fabric market and China Yiwu Futian market. Moreover, customers might want to deal with direct factories instead of market, this is also not problem for us as we have over hundred suppliers team to choose. In another words, guide customers directly to manufacturers is just as same as we do in the market.
Thirdly, Order Tracking
After customers leave China with all orders confirmed, we will step in to monitor all order status, make sure the lead time, delivery time, quality, quantity, product specification are all approved by customers, keep customers posted on every situation for the orders they placed in China fabric market and Yiwu Futian market.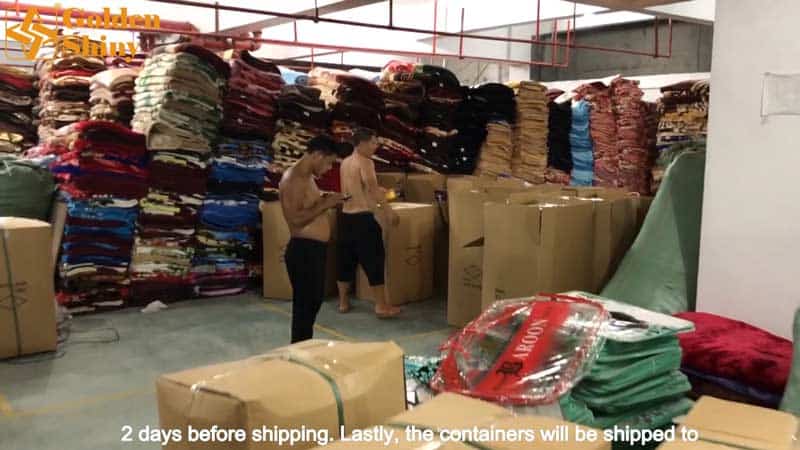 Fourthly, Quality Control
Quality control includes 3 phases. Firstly. Confirmation sample. This step is just to confirm that the textile customers ordered is correct in quality, quantity, package before production. Secondly. Production sample. Supplier will start production based on confirmation sample, but still, we need to check what real production product look like, this is a necessary procedure to avoid any mistake or misunderstanding between customer and supplier. Thirdly. Vessel sample. After production done, we will do 20% randomly testing on textile products which are ready to ship.
Fifthly, Warehouse Facility
The good thing to have our own warehouse is to control everything under our eyes. Moreover, there might be not only one supplier. For example, the goods in one container are from over 10 different suppliers. So not only we need to do above procedures. But still, we need to collect all products in our warehouse on time after Q&C before shipping. To make all products ready in the warehouse will be very helpful and easy for us to proceed shipping.
Lastly, Shipping
In general, shipping is about document work. With that being said, we will confirm with customers for packing list and invoice or other required paper like CO (Certificate of Origin), Embassy Certificate, etc. Then the next is book container after above paper are confirmed. As a result, the goods will be shipped just fine based on above all procedures done perfectly. Furthermore, we will continue to coordinate with customers on clearing customs when there is something we can assist, all these processes just to make sure customers will get products on time at destination seaport.
Check other sourcing cases and shipping cases: Sourcing for Canadian Customer, Sourcing for Singaporean Customer, Sourcing for Swedish Customer, Sourcing for Spanish Customer, Sourcing for Mauritian Customer, Shipping to Mauritius, Shipping to Canada, Shipping to Bangladesh, Shipping to Australia, Shipping to Singapore.
Travel to China Fabric Market
1 → The North 5 Market.
2 → The North 6 Market.
3 → The North 7 Market.
4 → TianHui Market.
5 → Beilian Curtain market.
6 → East Market.
7 → Union Market.
8 → Old Market.
9 → Dongsheng Road market ( knitted fabric market).
10 → Grey Fabric Market. 11 → Home Textile Market
Travel to China Yiwu Futian Market
1F: artificial flower, flower accessories, plush toy, plastic toys, ordinary toys, air inflated toy, electric toy, common toy.
2F: hair ornament, jewelry.
3F: festival arts, decorative arts, porcelain, ceramic crystal, tourist arts, travel crafts, photo frame, jewelry accessory.
4F: hall of Taiwan merchants, direct sale center of manufacturer, factory outlets.
1F: poncho, rain wear & pack, umbrellas, poly bags, suitcase & bags (schoolbags).
2F: locks, electric products, hardware tools & fittings.
3F: kitchenware & sanitary ware, home appliance (shaver).
4F: Hongkong Hall, Korean Commodity Hall, hard ware.
5F: foreign trade organization agency, roof parking lots.
1F: suitcases & bags (schoolbags).
2F: hardware tools & fittings, vehicle class, vehicle.
3F: clock & watches, electronic equipment, batteries light & lamp & flashlight.
4F: electronic, clock & watches.
5F: foreign trade organization agency, featured products, roof parking lots.
-1F: the year picture calendar couplet, wall calendar & couplet.
1F: pens & ink, paper articles, glasses.
2F: office supplies, recreation sporting articles, sport equipment.
3F: cosmetic, mirrors & comb, beauty products, apparel accessories.
4F: cosmetics, stationery, apparel accessories, cosmetics.
5F: the imported commodities mall, off parking lots.
1F: sock, leggings, atrium, indoor parking lot.
2F: hat & cap, gloves, daily consumable, earmuffs, daily necessities, other knitting products.
3F: towel, wool yarn, shoes, lace, necktie, tie, lines, caddice, sewing thread & tape.
4F: scarf, belt, bra & underwear.
5F: shoes, garment, tourism and shopping center.
1F: African products ,heathy products, heath care products, handicrafts, clothing shoes and hats, other imported goods, jewelry, textile, food liquor.
2F: bedding, Chinese knot, DIY handicraft.
3F: knitted fabric, knitted cloth, curtain cloth, curtain fabric, woven fabric.
4F: car necessities, auto supplies.
5F: online services, virtual shops.
All right, this is about the shipping case for Canadian customers, welcome to contact us when you need professional China shipping agent or China sourcing agent, we strongly believe that we are the right agent you are looking in China Keqiao textile market and China Yiwu Wholesale market.
Moreover, Click links to know more who we are, what service we have, more blogs about Yiwu Market Guide, Keqiao Market Guide, Sourcing Case, Shipping Case. Also you could know more about China Yiwu Fair in Yiwu market.
Welcome to contact us if you need our one stop sourcing solution. We are the professional China shipping company who can provide you excellent one-stop service in China Keqiao fabric market and Yiwu Futian market.
In conclusion, we know what customers want when they come to China. More importantly, with our export experiences, we believe we can serve customers as they expect. So, customers are actually in good hand when they work with us.
Email → James@GoldenShiny.com
WhatsApp → +8613735618910
Web → https://GoldenShiny.com
Youtube → https://www.youtube.com/c/GoldenShinyTrading/
INS → https://www.instagram.com/GoldenShiny/
FB → https://www.facebook.com/GoldenShinyTrading/
Linkedin → https://www.linkedin.com/in/mclovinjames/
Twitter → https://twitter.com/HKGoldenShiny/
Pinterest → https://www.pinterest.com/GoldenShinyTrading/
Tumblr → https://GoldenShinyTrading.tumblr.com/