Are you Looking for Chinese Sourcing Agent to Import From China Easier and simpler? You've come to the right place.
Hi, I'm James from Goldenshiny Trading, a professional sourcing agent in Yiwu city, China. Today, I'm in another city, Keqiao city, which belongs to Shaoxing city in Zhejiang province, where the famous China textile city is located.
So what do we do? We are the answer if you are looking for a Chinese sourcing agent. As a professional China sourcing agent, our one-stop sourcing service could make your import from China easier and simpler. Our service doesn't just serve in Yiwu Market only but also in other cities, mainly in Yiwu city and Keqiao city. Yiwu has Yiwu international trade market, and Keqiao has wholesale fabric markets.
Suppose you have already subscribed to our YouTube channel. In that case, you will know that I published many videos about the Keqiao fabric markets, and around 50 fabric suppliers in this shipment, mainly from the stock market. Fabric suppliers will send the fabric to our truck. We have a truck to collect all the fabric stock, and the truck will send those goods directly to load the container. The container has already arrived and is waiting for us when we start collecting fabrics, so the time frame is perfect.
To those who don't know about the Keqiao fabric market. I will give you a glimpse by attaching a few photos I took there. The images below are of the front and north front doors of the Keqiao fabric stock market. This market is basically about stock, not a lot of customized orders. If you want to buy stock fabric, then this stock market is where you want to visit first.
From the above-attached photos, those are the shops on each floor. It's a little early when I go there; the stock market doesn't open so early, unlike the Yiwu market and other fabric markets in Keqiao, which usually open at nine in the morning.
Most of our suppliers are our older suppliers. We have known each other for a long time. Our customers have already checked those suppliers' fabrics through photos and videos via Wechat. So all we do is collect fabrics from them.
When suppliers send goods to us, we need to check whether the shipping mark and quantity are correct. Because customers will check what fabric is for this shipping mark. When a customer receives the container, customers need to check them by themselves again and give us feedback. If anything is wrong, we will refund the customer or replace it with a new or correct fabric in the next shipment.
After fabric consolidation, it's time to load them into the container. The container is a 20 feet container with 28 CBM. It'll take us one hour to finish loading this container. This container will not be 100% full because the fabric is a little hard to calculate accurate CBM when we confirm the order. Fabric suppliers give us an estimate so that the final CBM will differ slightly from the forecast.
All right, the above is about this article and the video attached. If you are looking for Chinese sourcing agent, our one-stop resourcing service could make your import from China easier and simpler, especially when you cannot visit China because our border doesn't open yet. However, we're still able to get jobs done.
Looking for Chinese Sourcing Agent
Our one-stop sourcing service includes airport pickup, Yiwu market guide, order tracking, cargo consolidation, quality control, loading container, and shipping. So, what is our one-stop sourcing service all about? Below are the details. By the way, those steps are also crucial for you to consider when you are looking for Chinese sourcing agent.
1. Airport Pickup
As a professional Chinese Sourcing Agent in Yiwu, China, our car team service will ensure customers come to see us immediately. However, this is not a very big issue for customers with the convenient transportation system in China nowadays. We still believe excellent service is not unnecessary when you are looking for Chinese sourcing agent.
2. Yiwu Market Guide
As a reliable China sourcing agent in Yiwu, China, we will try our best to choose the proper suppliers for our customers. You can find almost all types of products in the Yiwu Market. More importantly, we know almost every corner of the Yiwu Market; this will make us finalize everything fast and effectively because customers will not stay in Yiwu city for too long in their business trip plans.
Moreover, customers might want to deal with direct factories instead of the Yiwu market. This is also no problem as we have over a hundred suppliers' teams. In summary, guiding customers to manufacturers is the same as in the Yiwu market, China.
3. Order Tracking
After customers leave Yiwu Market with all confirmed orders, we will track all order statuses as the customer's Chinese Sourcing Agent in Yiwu, China. This ensures that the lead time, delivery time, quality, quantity, and product specification are all approved. Then keep customers posted on every situation for every order they placed in the Yiwu market, China.
4. Quality Control
As a professional China Sourcing Agent in Yiwu, China, our quality control includes 3 phases.
Firstly. PPS (Pre-production sample). This step is to confirm that the products customers ordered are perfect in quality, quantity, and package before production starts.
Secondly. Production sample. Suppliers will start production based on the confirmation sample. But still, we need to check what the actual production product looks like; this is a necessary procedure to avoid any mistake or misunderstanding between customer and supplier.
Lastly. Vessel sample. After production, we will do a 20% random inspection of all products ready to ship. According to our experience, Q&C is a crucial process to customers who are looking for Chinese sourcing agent.
5. Warehouse Facility
The good thing about having our warehouse in Yiwu city is to have everything under control. Moreover, there is usually more than one supplier to manage. For example, the goods in one container are from over 10 suppliers.
So, as the customer's China Sourcing Agent in Yiwu, China. Not only do we need to do the above procedures, but also we need to collect all products in our warehouse on time after quality control before shipping.
In short, making all products ready in the warehouse will be very helpful for us to proceed with shipping.
6. Container Loading
As a top Chinese Sourcing Agent in Yiwu, China, firstly, we start with large and heavy items and load them on the floor against the front wall of the container. Secondly, continue loading heavier articles on the floor and towards the front of the container, placing lighter items on top. Lastly, pack the items tightly, so nothing moves. Work the way along in tiers loading from bottom to top.
Moreover, look at the spaces in the tier and put an item to fill that space. In short, packing and loading the container well is the key to getting our shipment in good shape on the other end.
7. China Customs Declaration
As a professional China Sourcing Agent in Yiwu, China, we will declare China customs after we finish container loading. We will have to submit documents to China customs, documents as a customs declaration list, verification form, original sales contract, Invoice, Packing List, cargo declaration list, etc.
The China customs department will check and verify documents to ensure all details are identical to actual cargo details in the container. Cargo will be released to ship only after China customs approves.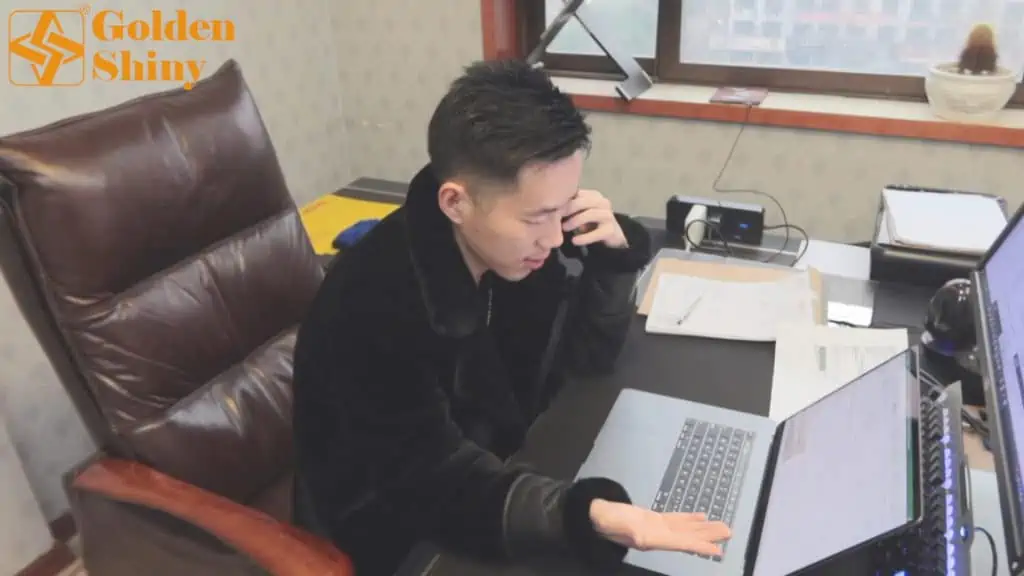 8. Shipping
In general, shipping is about document work. With that being said. As one of the Chinese Sourcing Agents in Yiwu, China. We will confirm with customers for packing list and invoice or other required paper-like CO (Certificate of Origin), Embassy Certificate, fumigation certificate, etc.
The next is to book a container after the above paperwork is confirmed. As a result, shipping will ensure the last step is finished on time.
Furthermore, as one of the best China Sourcing Agents in Yiwu, China. We will continue to coordinate with customers on clearing customs when there is something we can assist with. When you are looking for Chinese sourcing agent, you should consider all the above-mentioned.
You Might Be Interested:
More about our service: Order Process / Sourcing Case / Warehousing & Inspection / Loading & Shipping
More about the market: Yiwu Market District 1 / Yiwu Market District 2 F Section / Yiwu Market District 2 G Section / Yiwu Market District 3 / Yiwu Market District 4 / Yiwu Market District 5 / Yiwu Market Products / Keqiao China Textile City
Follow Our Social Media: Youtube Channel / Facebook / Instagram / Twitter