You have Chinese supplier's contacts in the Yiwu market, you don't need a Yiwu market sourcing agency? NO, you still need it, this article tells you why.
1. Airport pick up
Many customers want to come to the China Yiwu market for imports. It is always convenient to have an acquaintance when visiting one strange city. As a professional Yiwu Market Sourcing Agency, you will have us as acquaintances. We will go to the airport to pick you up and send you to the hotel, saving you time finding a taxi and hotels in a strange city.
2. Yiwu Market Guide
Yiwu market is one of the biggest wholesale markets in the world, and there are over 75000 suppliers in districts 1-5 of the Yiwu market. Many of you have probably visited the Canton Fair before, the most significant trading fair in the world, which takes place twice per year in Guangzhou city, Guangdong province, China. You can imagine the Yiwu market as a year-round trade show. It opens for worldwide buyers from 8 am to 5 pm every day except for the short Chinese new year holiday time.
2.1. Language 
When you are in the Yiwu market, they are all Chinese suppliers. Do you have a language barrier? The answer is always yes, many Chinese suppliers in the Yiwu market can't speak English, and few of them can speak a few simple trade terms. This makes business communication difficult. Even though some suppliers can speak a little English, it is still easy to misunderstand during business, and you don't want misunderstanding happens when it comes to your business.
As a reliable Yiwu Market Sourcing Agency, our staffs are all English trained and speak fluent English to ensure there will be no misunderstanding between you and suppliers.
2.2. Price negotiation
Communicating is the first step in dealing with Yiwu market suppliers. As a Yiwu Market Sourcing Agency, we clearly know the goal for customers who visit the Yiwu market is to get the best wholesale price for their products. Moreover,we are a genuine Yiwu Market Sourcing Agency, so Chinese suppliers and we share the same background in nature, culture, and psychology. Without a doubt, we know what Chinese suppliers are thinking logically, which gives us a good advantage in negotiating prices with Chinese suppliers for you.
2.3. MOQ negotiation
As the Yiwu market is a wholesale market, also known as Yiwu wholesale market, there is MOQ, which is short for Minimum Order Quantity. Most customers want to purchase various products with relatively small quantities for each and ship all together at once.
Not all suppliers are willing to sell you at your amount wished, but you can't order the MOQ; what to do? Well, you will have to explain your situation to them to see if suppliers can understand you or not. It depends on the way you convince them, and we always help customers convince suppliers to reduce MOQ, because customers probably want to make a trial order to test their market before placing a big order in the future. Under normal circumstances, suppliers will understand this. They also want repeat orders from customers one day. Of course, there are many ways to convince; this is just one example.
3. Order Tracking
Once your orders are all confirmed, suppliers will start producing products for you. Next is to monitor and track your orders during production. To ensure output will not go wrong, we usually go to suppliers to check products in the middle of the production process.
Besides, you can't stay local to monitor everything; some orders even take weeks to months to finish. It is a must-do procedure for us as a professional Yiwu market agent. Because there is the possibility that you will get the wrong quality products if you do not pay attention to production,
4. Warehousing
After your suppliers finish production, they can store for you for a while; if you only have one supplier, that's OK. But what if you have 20 suppliers for your shipment? Would you prefer 20 suppliers to send their products separately to the seaport or collect them together and ship them all at one time to save cost and time? Especially if your shipment is FCL. It will significantly increase your cost by letting the container visit 20 different suppliers' locations to load your products. Moreover, container drivers usually will not do that.
Usually, they go to one site to load all products at one time. So you need a warehouse, you want to rent a warehouse by yourself in China? Or use your agent's warehouse to save these troubles? The answer is clear, as a professional agent in Yiwu, we have several warehouses to prepare customers' goods before shipping. More importantly, you don't have to pay separately for our warehouse because our commission already includes this, and it is way cheaper than renting a warehouse by yourself.
5. Inspection
Another good advantage to having a warehouse is we can inspect your products conveniently. As mentioned above, we have already finished order tracking for quality. We can still have double confirmation for post-production inspection after goods are delivered to our warehouse. This way, we can try our best to ensure you will receive products as expected as your Yiwu Market Sourcing Agency.
6. Container Loading
Now all the goods are ready to ship in our warehouse after we process the above procedures. What's next? You need to ship those products from China to your country, right? Well, as a Yiwu Market Sourcing Agency, we book vessel schedules and arrange containers (FCL) or send FCL to the loading port for China declaration.
7. China Customs
Once we finish FCL and LCL to the loading port in China, the last procedure is to declare China customs. This procedure is more about documents. As a trusted Yiwu Market Sourcing Agency, we will submit invoices, packing lists, contracts, bills of entry, etc. Once China customs checks and approves our customs documents, your goods are ready on board to ship to your country.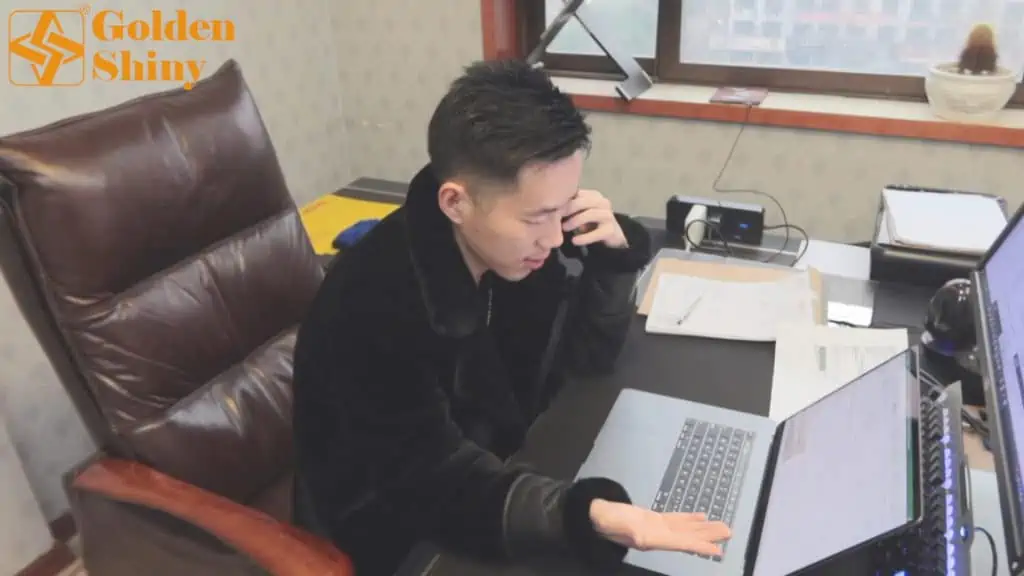 8. Shipping
Now the last procedure is the shipping. As an importer, you will also need to clear customs after your FCL or LCL arrives at the discharge port in your country. As a professional Yiwu Market Sourcing Agency, we will send you customs clearance documents. Such as invoices, packing list, bill of lading, certificate of origin, and other necessary documents. This way, you could clear customs, pay import duty, and release your goods from your country's customs department.
Conclusion
Above 8 procedures are our one-stop service that makes your wholesale imports from the China Yiwu market easier and simpler. You will be in good hands with our one-stop sourcing service, choose us, and lead your market.
You Might Be Interested:
Our latest blog post: Buying Agent Yiwu | Yiwu To Brazil | 40HQ Container
Warehousing & Inspection /Loading & Shipping / Yiwu Market District 1 / Yiwu Market District 2 F Section / Yiwu Market District 2 G Section / Yiwu Market District 3 / Yiwu Market District 4 / Yiwu Market District 5 / Yiwu Market Products / Keqiao China Textile City
Our Social Media: Youtube Channel / Facebook / Instagram / Twitter