Need one of the top China sourcing agents to load and ship containers in the Yiwu market? Goldenshiny's one-stop service makes it easier.
20GP Container From China To Bhutan
As one of the Top China Sourcing Agents in the China Yiwu market, we have Bhutanese wholesale buyers who come to the Yiwu market. We have customers in 5 continents. Bhutan market is one of the most important markets to us all the time.
Therefore, shipping from Yiwu to Bhutan is one part of our one-stop sourcing service. There are 5 most common things we need to pay attention to when we do shipping from Yiwu to Bhutan.
1. Products
The products in container ships from Yiwu to Bhutan are supermarket items, which include everything almost. Those products are all purchased from the Yiwu market in Yiwu city, from districts 1-5, and also online like Alibaba, Taobao platforms. We need to inspect material, size, color, designs, quantity, package, etc. This is to make sure Bhutanese customers will receive the exact products they want.
2. Shipping Method
As the customer can clean customs when the container arrives at the port of Kolkata. So we choose sea shipping for the customer from Yiwu to Bhutan. However, you could click the below video to choose which shipping way is the best one for you.
3. FCL/LCL
We load and ship a 20GP container (FCL) for customers as the total CBM volume is around 28 CBM for each. As one of the Top China Sourcing Agents in Yiwu, China. We will calculate CBM before we purchase the total product quantity.
In this way, customers could import various products that just fit 28 CBM, so customers can reduce shipping costs as much as possible.
4. Shipping Time
Under normal circumstances, shipping time from Yiwu to Bhutan usually takes 2-3 weeks.
5. Delay Factor
As Covid-19 still spreading globally, it significantly delays shipping time. The same situation for shipping from Yiwu to Bhutan. The Covid-19 affects the whole procedure, starting from product delivery time, booking schedule, arranging container, customs, and vessel shipping time.
However, as one of the Top China Sourcing Agents in the Yiwu market, we still try to get everything done and keep customers posted on every detail. This is to make sure our Bhutanese customers will receive and release containers as soon as possible.
Container Loading In Yiwu, China
As one of the Top China Sourcing Agents in China Yiwu city. Our job for container loading and shipping from Yiwu to Bhutan is to make sure that we need to load all products that customers purchase in the container properly and fastly. After finishing loading the container in a professional way. Then we are able to proceed with customs declaration in a faster way.
Cargo Distributed Evenly
When it comes to loading, we need to plan everything ahead after we finish cargo consolidation and quality control in our Yiwu warehouse. The load distribution must be considered so that no more than half of the container bears more than 60 percent of the payload.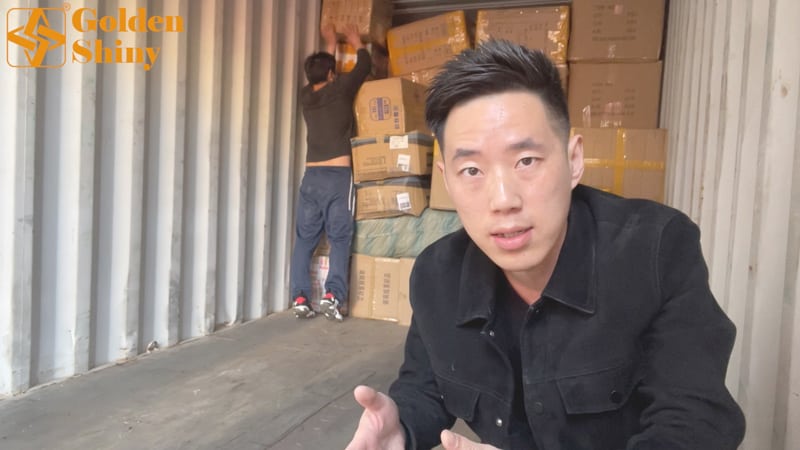 As a simple rule of thumb, heavier cargo goes on the bottom and must be distributed evenly over the floor area. As one of the Top China Sourcing Agents in Yiwu, China. This will ensure that the shipping container from Yiwu to Bhutan is not proportionally heavy on any one side or corner.
Moreover, we will put Light products on top. We always need to check all cargo to identify weight and light cargo first. Only after that, we will allow loading labor to start loading the products in the container.
Proper Segregation and Storage
As you can see in the video, our container is loaded with packages of various types of products. As a professional Yiwu market agent in Yiwu city, we need to pay full attention to proper segregation and storage. Moreover, we must consider the products' physical characteristics, such as weight, size, density.
According to our experiences, cargo can be of high density, hard-to-damage products such as galvanized metal sheets, or low density. Cargoes can be high density, easily damaged electronic components, or low-density items such as glass cups.
To sum up, it is crucial to pay attention to previous products stuffed in the container. Only in this way, all the products will be handled and protected very well during shipping from Yiwu to Bhutan.
Top China Sourcing Agents
As one of the Top China Sourcing Agents in the Yiwu Market. Our one-stop sourcing service includes airport pickup, Yiwu market guide, order tracking, cargo consolidation, quality control, loading container, and shipping. So, what is our one-stop sourcing service all about? Below are the details:
1. Airport Pickup
As one of the Top China Sourcing Agents, our car team service will make sure customers come to see us right away. Although this is not a very big issue for customers with the convenient transportation system in China nowadays. We still believe excellent service is necessary for every customer.
2. Yiwu Market Guide
As one of the Top China Sourcing Agents in the Yiwu Market, we will try our best to choose the proper suppliers for customers. Basically, you could find almost all types of products in the Yiwu Market. More importantly, we almost know every corner of the Yiwu Market, this will make us finalize everything fast and effectively. Because customers will not stay in Yiwu city for too long in their business trip plan.
Moreover, customers might want to deal with direct factories instead of the Yiwu market. This is also no problem for us as we have over a hundred suppliers' teams to choose from. To sum up, guiding customers to manufacturers is just as same as we do in the Yiwu market, China.
3. Order Tracking
After customers leave Yiwu Market with all confirmed orders, we will step in to track all order status as the customer's one of the Top China Sourcing Agents in China. This is to make sure that the lead time, delivery time, quality, quantity, and product specification are all approved. Then keep customers posted on every situation for every order they placed in the Yiwu market, China.
4. Quality Control
As one of the Top China Sourcing Agents in the Yiwu Market, our quality control includes 3 phases.
Firstly. Confirmation sample. This step is just to confirm that the products customers ordered are perfect in quality, quantity, package before production starts.
Secondly. Production sample. Suppliers will start production based on the confirmation sample, but still, we need to check what the real production product looks like, this is a necessary procedure to avoid any mistake or misunderstanding between customer and supplier.
Lastly. Vessel sample. After production is done, we will do 20% randomly testing on all products which are ready to ship. It is our quality-control for customers as one of the Top China Sourcing Agents.
5. Warehouse Facility
The good thing to have our own warehouse in Yiwu city is to have everything under control. Moreover, there is usually more than one supplier to manage. For example, the goods in one container are from over 10 different suppliers.
So, as the customer's one of the Top China Sourcing Agents in China. Not only do we need to do the above procedures, but also we need to collect all products in our warehouse on time after quality control before shipping.
In short, making all products ready in the warehouse will be very helpful for us to proceed with shipping.
6. Container Loading
As a top China Yiwu shipping Agent, firstly, we start with the large and heavy items and load them on the floor against the front wall of the container. Secondly, continue loading heavier items on the floor and towards the front of the container, placing lighter items on top. Lastly, pack the items tightly so nothing moves. Work the way along in tiers loading from bottom to top.
Moreover, look at the spaces in the tier and put an item to fill that space if possible. In short, packing and loading the container well is the key to getting our shipment in good shape on the other end.
7. China Customs Declaration
As one of the Top China Sourcing Agents, after we finished container loading, the next process is to declare China customs. We will have to submit documents to China customs, documents like customs declaration list, verification form, original sales contract, Invoice, Packing List, cargo declaration list, etc.
The China customs department will check and verify documents to make sure all details are as same as actual cargo details in the container. Cargo will be released to ship only after China customs approves.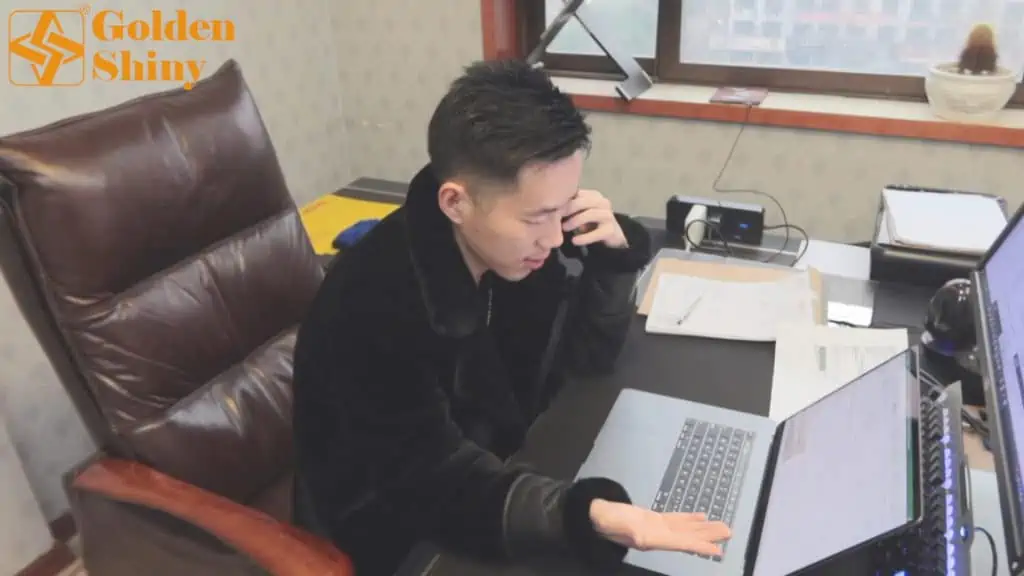 8. Shipping
In general, shipping is about document work. With that being said. As one of the Top China Sourcing Agents in China. We will confirm with customers for packing list and invoice or other required paper-like CO (Certificate of Origin), Embassy Certificate, fumigation certificate, etc.
The next is to book a container after the above paperwork is confirmed. As a result, shipping will make sure the last step will be finished on time.
Furthermore, as one of the Top China Sourcing Agents. We will continue to coordinate with customers on clearing customs when there is something we can assist with. All these processes just to make sure customers will get products on time at the destination seaport.
Yiwu City
In the early 1980s, China Yiwu city was an impoverished rural county historically known for its small traders, who mostly bartered sugar for chicken feathers during the Qing dynasty. When the China Yiwu Wholesale Market was opened in November 1982, it merely consisted of a few hundred sheds and stalls, but proved highly popular and grew quickly.
In 1983, the county government spent 580,000 yuan (US$293,567) to build a new market consisting of booths. By the end of that year, there were more than 1,000 vendors selling over 3,000 products, most of them from outside Yiwu China.
In October 1984, the China Yiwu Market continued its rapid growth and was rebuilt and expanded multiple times. The number of market booths exceeded 10,000 in 1991. Moreover, the World Bank called it the world's largest small commodities market in 2015.
By 2013, it attracted more than 20,000 customers daily from all over the world and sold US$11 billion of goods annually. Till 2019, there are more than 80,000 booths for worldwide buyers to choose from in the China Yiwu Market.
You Might Be Interested:
Sourcing Case / Warehousing & Inspection / Loading & Shipping / Yiwu Market District 1 / Yiwu Market District 2 F Section / Yiwu Market District 2 G Section / Yiwu Market District 3 / Yiwu Market District 4 / Yiwu Market District 5 / Yiwu Market Products / Keqiao China Textile City
Our Social Media: Youtube Channel / Facebook / Instagram / Twitter